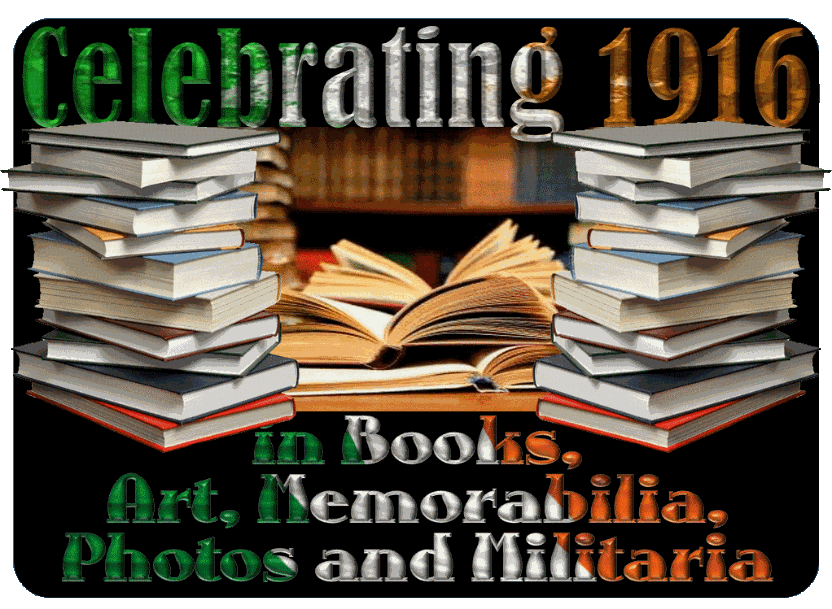 The North Inner City 1916 Commemorations Group, with the support of Dublin City Council, organised a special fair and exhibition dedicated to all things 1916 - books, art, memorabilia, photos and militaria - in Dublin's City Hall on Saturday June 11, 2016.
With over 40 exhibitors, this was the major Book, Memorabilia and art Fair of 2016 dedicated to the Easter Rising. Here there were rare and unique books on aspects of the Rising, culled from all over the country - and abroad. Some of the books were published by their authors, others by small or independent publishers, yet others by major publishers, in both English and Irish.Side by side with these were souvenirs, memorabilia and unique artwork.
There was also a unique exhibition of militaria and other effects relating to the Easter Rising and subsequent revolutionary period, with experts on hand to discuss the items.
The Fair was attended by a huge number of people over the day, and all stands reported steady business, and proclaimed themselves pleased with the day and a desire to repeat the day later in the year ... watch this space for details and information.
Below is a small selection of photos from this great event.
This Fair was followed by another event on Saturday June 18 in St. Mary's parish Hall, Lucan where the Dublin Brigade Irish Volunteers had a superb exhibition of militaria and other relics of the 20th century revolutionary period.
This was a magnificent display, well laid out for all to see in comfort, and the lads themselves were present to explain and discuss with the steady stream of visitors throughout the long day (10.30am-6.00pm).
Kilmainham Tales was present as the major bookseller and we met many local people with tales to tell. hopefully these connections will continue and we can record all the information available.
our sincere thanks to the members of the Lucan Festival Committee who catered well for us throughout the day with an endless supply of sandwiches, fruit, cakes, tea and coffee.